Developer Saber Interactive and publisher Focus Entertainment reveal the action-packed new trailer for the upcoming Warhammer 40,000: Space Marine 2.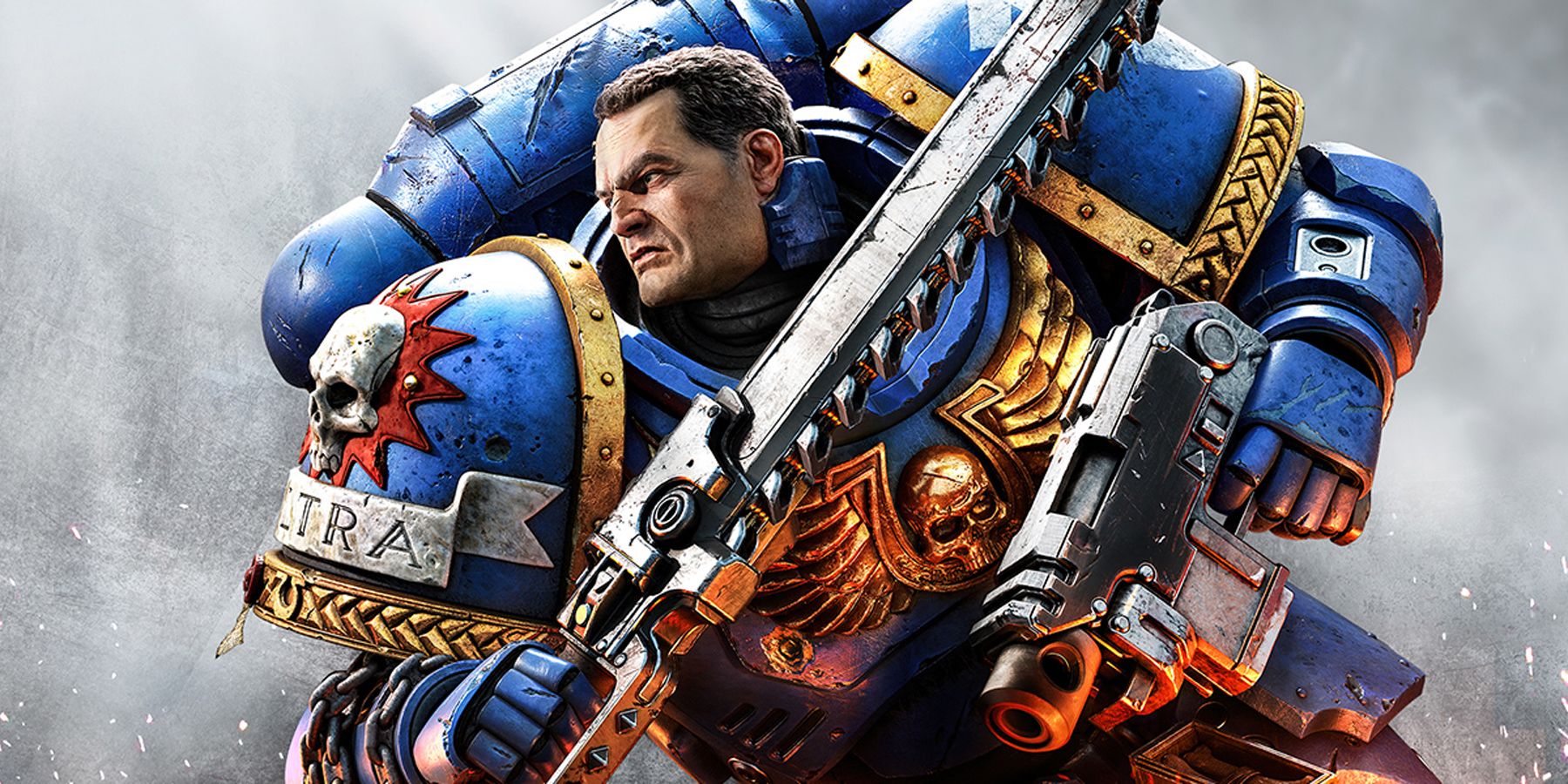 Warhammer 40K: Space Marine 2 appeared at last night's 2022 Game Awards, with its new gameplay trailer debuting during the show. The sequel to 2011's Warhammer 40,000: Space Marinesthe new title is on its way to PC, PlayStation 5, and Xbox Series X/S in 2023.
Games Workshop launched Warhammer 40,000 in 1987 as a science fiction spin-off of its Warhammer tabletop miniatures game. The franchise has been going strong ever since, with a vast universe of spin-off novels, video games, and more. The most recent of these licensed games is the co-op multiplayer FPS Warhammer 40,000: Darktide, which launched on Steam last month. The original Warhammer 40K: Space Marines released in 2011 to mixed but generally positive reviews on PC, PS3, and Xbox 360. Despite its success, the more than ten years between games made Space Marine 2's announcement something of a surprise at last year's Game Awards.
RELATED: Warhammer 40,000: Darktide Taking Heat for Unimpressive Skins
The Game Awards trailer for Warhammer 40K: Space Marine 2 is only about 57 seconds long, but it manages to squeeze a lot of action into that short time. Opening with an Imperium world under attack followed by a close-up of an Ultramarine, the trailer soon launches into a dramatic narration explaining the Space Marine's role as the defenders of humanity. The rest of the trailer cuts between various scenes of the game's protagonist battling hordes of Warhammer 40K's insectoid alien race called the Tyranids, who seem to have replaced the previous game's Orks and Chaos as the primary antagonists of Space Marine 2.
space marine's main character Captain Titus makes his return as the protagonist of Warhammer 40K: Space Marine 2. If the trailer is anything to go by, the game also places a more significant emphasis on melee combat, with the trailer showing off Titus' chainsaw sword and electrified hammer. There is a bit of gunplay in the trailer as well, and some of the Tyranids appear to have ranged attacks. However, the trailer definitely puts a heavier focus on Space Marine 2's power-armored protagonist wading through hordes of flesh-eating alien bugs.
Two things that have also changed about Space Marine 2 are the publisher and developer. While the previous game was developed by Relic Entertainment and published by THQ and Sega, the new game's being developed by Saber Interactive and published under Focus Entertainment. Unfortunately, Warhammer 40K: Space Marine 2's publisher and developer aren't ready to announce an exact release date just yet, though the 2023 release window means fans might not have too long to wait.
Warhammer 40K: Space Marine 2 releases in 2023 for PC, PS5, and Xbox Series X/S.
MORE: Warhammer 40,000: Darktide Should Use Warhammer: Vermintide 2's Difficulty Gating