Fortnite's collaborations are Epic Games' worst kept secrets. Fans are often showered with leaks about upcoming collaborations, months before the official plan. As of now, fans have been bombarded with a new set of leaks that confirms an upcoming mixture between Fortnite and The Last of Us Remake.
WARNING
Article continues below this ad
The Last of Us Remake, another one of the industry's worst kept secrets, got an official confirmation last month in the Summer Game Fest. It will be a remake/remaster of the The Last of Us Part 1 on PS4, that had garnered a lot of praise. In fact, the upcoming remake is supposedly making use of PS5's next-gen capabilities to deliver an ashtonishing graphical enhancement from the PS4 version.
WARNING
Article continues below this ad
With The Last of Us Remake slated to release in September on PS5, the Fortnite collaboration should happen around the same time. Although just a leak, the thought of a Fortnite x The Last of Us has attracted a major number of reactions from the fandom!
Fans react to a speculated Fortnite x The Last of Us
As revealed by a reliable insider, the collaboration will bring two new skins to the table. The skins will represent The Last of Us's main protagonists, Ellie and Joel. Also, the collaboration will most likely go live in September. However, the leaker didn't give an exact date.
Here are some related tweets!
👁️ Fortnite x The Last of Us 👁️

Recently a source had contacted @Shpeshal_Nick in regards to Joel & Ellie coming to Fortnite in the near future as a way to potentially promote the launch of TLOU Remake on September 1st.

A clip from the @xboxera podcast can be seen below

—iFireMonkey (@iFireMonkey) July 23, 2022
After talking with @ShiinaBR about this, it appears that their source was told similar things in regards to this collab, so while it might not be confirmed/"official" yet, multiple sources seem to have heard about it! pic.twitter.com/BLvxf4QTA1

—iFireMonkey (@iFireMonkey) July 23, 2022
Everything we know about Fortnite X The Last of Us:

– There will be "Ellie" & "Joel" skins
– The release date is most likely in September
– The collaboration has been in the works for months, according to my source pic.twitter.com/I5O87bgJZT

—Shiina (@ShiinaBR) July 24, 2022
Following the leak, fans took to the comments section to express their opinion. As it happens, most aren't happy with Epic Games choosing The Last of Us for a collaboration.
Not a big fan of the Last of Us

— Seb (@ClarkSebbie) July 24, 2022
All this game is now is collabs pretty ridiculous tbh

— ツFLIKZYツ (@Flikzy999) July 24, 2022
The fact that they ain't even good collabs don't help

— Aɾxα 💫 (@_Arxaa_) July 24, 2022
Fortnite will find a way to ruin the collab.🤦🏻‍♂️

—Jake (@JakeWolf2408) July 23, 2022
This fan had a slightly elaborate suggestion.
Another boring collab, people will use atleast 3 times and then forget about it because they look like boring skins, they should bring more rare stuff back instead of new collabs

— Jupiter (@Jupiters_Swenz) July 24, 2022
This fan wanted Epic Games to focus more on original skins than those based on collaborations.
now i know why nearly all the battle pass skins since season 13 have sucked ass theres been so many collabs they never had time to design anythin original

— Mottag (@_Mottag) July 24, 2022
Another set of fans expressed nothing but happiness!
My Fav Game Ever Coming to FN I'm so fucking hyped

— Preston Alpha Warner (@preston35949203) July 24, 2022
Joel and Golf Club Pickaxe combo will be lit

— Mehmet Witch ᱬ (@WeBeenCroft) July 24, 2022
WARNING
Article continues below this ad
The fandom seems pretty divided regarding the speculated collaboration. Fortnite, being a free-to-play battle royale, heavily relies on in-game transactions for revenue. Such collaborations not only help Epic Games, but also the advertised franchise. However, apart from the fandom isn't happy about the remake that The Last of Us Part 1 is getting.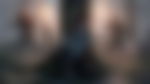 The remake will not bring much to an old fan's plate, as it will be entirely based on the PS4 version. It may only cater to those who haven't played The Last of Us Part 1 on PS4 yet, and want to try the same on PS5. Add to the lack of new content, its price tag of $70, and the reason behind the disappointment becomes very clear.
WARNING
Article continues below this ad
On the other hand, Naughty Dog promises to bring a remake worth spending the money for. Either way, Fortnite fans will get to play their favorite battle royale game as two of the most iconic video game characters of all time!
WATCH THIS STORY: PlayStation exclusive games you should get your hands on now