Sony have finally released their long-awaited competitor to Xbox Game Pass. PS Plus Extra and PS Plus Premium act as upgrades to the existing PS Plus program, and each bring with them a catalog of Sony exclusives and third-party titles. PS Plus Extra gives around 400 games from across PS4 and PS5, while Premium unlocks every game included with Extra, as well as a slew of PS1, PS2, and PS3 games.
Related: The Best Indie Games On PlayStation Plus
The catalog of games that come with these new subscriptions is so massive that it can be difficult to know where to start. If you're an RPG fan, you may want to begin by checking out these excellent games.
10

Chronos: Before The Ashes
Chronos: Before The Ashes is a prequel to the astounding Remnant: From The Ashes. While not of the same caliber as the game it's born from, Chronos still provides an enjoyable soulslike experience for any RPG fan that's looking for something a bit more difficult than your average fantasy adventure.
While its held back somewhat by its original status as a VR-only title, you can tell the same love that went into Remnant was also put into Chronos. Elements of Remnant's level and enemy design keep the experience enjoyable, even when the performance limits of the VR headsets it was designed to become more obvious.
9

Greedfall
Inspired by the BioWare greats, Greedfall sees you navigating your way through a 50-hour story of political intrigue and fantasy action set in a fictionalized 17th Century Europe.
While its setting will feel familiar to Dragon Age fans, Greedfall's approach to BioWare's now-iconic moral choices by removing the morality points system entirely, giving you more freedom to do what you genuinely think is right, without being punished for it.
8

Rogue Galaxy
Rogue Galaxy is a cult classic jRPG that was overlooked back in its day thanks to a very unfortunate release window. Despite competing for attention with the newly-launched PS3, it still caught the eye of many jRPG fans, and it's easy to see why.
Related: Dear Sony: Please Remake Rogue Galaxy Already
Rogue Galaxy's incredible graphics for the time, as well as its fluid combat that holds up today, makes it worth a try if you feel like revisiting an underrated gem of the past, or simply want an excellent standalone experience.
7

Battle Chasers: Nightwar
Battle Chasers: Nightwar is a homage to old-school jRPGs, borrowing from the same fantasy anime tropes as classics like Secret of Mana. Luckily, Battle Chasers manages to avoid feeling redundant by adding just enough new twists on the classic formula.
The most important of these new additions is the Overcharge mechanic, a way to store up extra mana before unleashing it later. This adds an extra layer of strategy to battles, as an element of resource management gets added to the to and fro of traditional turn-based fights.
6

Children of Morta
Children of Morta is an indie action-RPG that revolves around a family tasked with protecting the world from an ancient evil. The family unit is at the heart of everything Children of Morta does, with its story, reward system, and battle ecosystem built around it.
Every excursion into a dungeon has an impact on the family's dynamic, even if the mission ends in failure. This set of constantly changing characters always gives you a reason to push on, even when Children of Morta gets very, very tough in its later stages.
Children of Morta's focus on family also spills out into its excellent co-op mode, a feature that makes it a great choice for fans of traditional RPGs.
5

Child of Light
Child of Light is an action RPG with an emphasis on beauty and simple elegance throughout all aspects of its design. Every background and sprite in the game has a hand-drawn aesthetic, giving the world the feeling of taking place in the mind of an artist.
The elegance of Child of Light's world is mirrored by its combat, a simple turn-based system that becomes more complex as you peel back the layers and learn more about how it works. Its story is similarly presented, with a simple rescue plot giving way to an emotional telling of a young girl's strife.
4

Borderlands: The Handsome Collection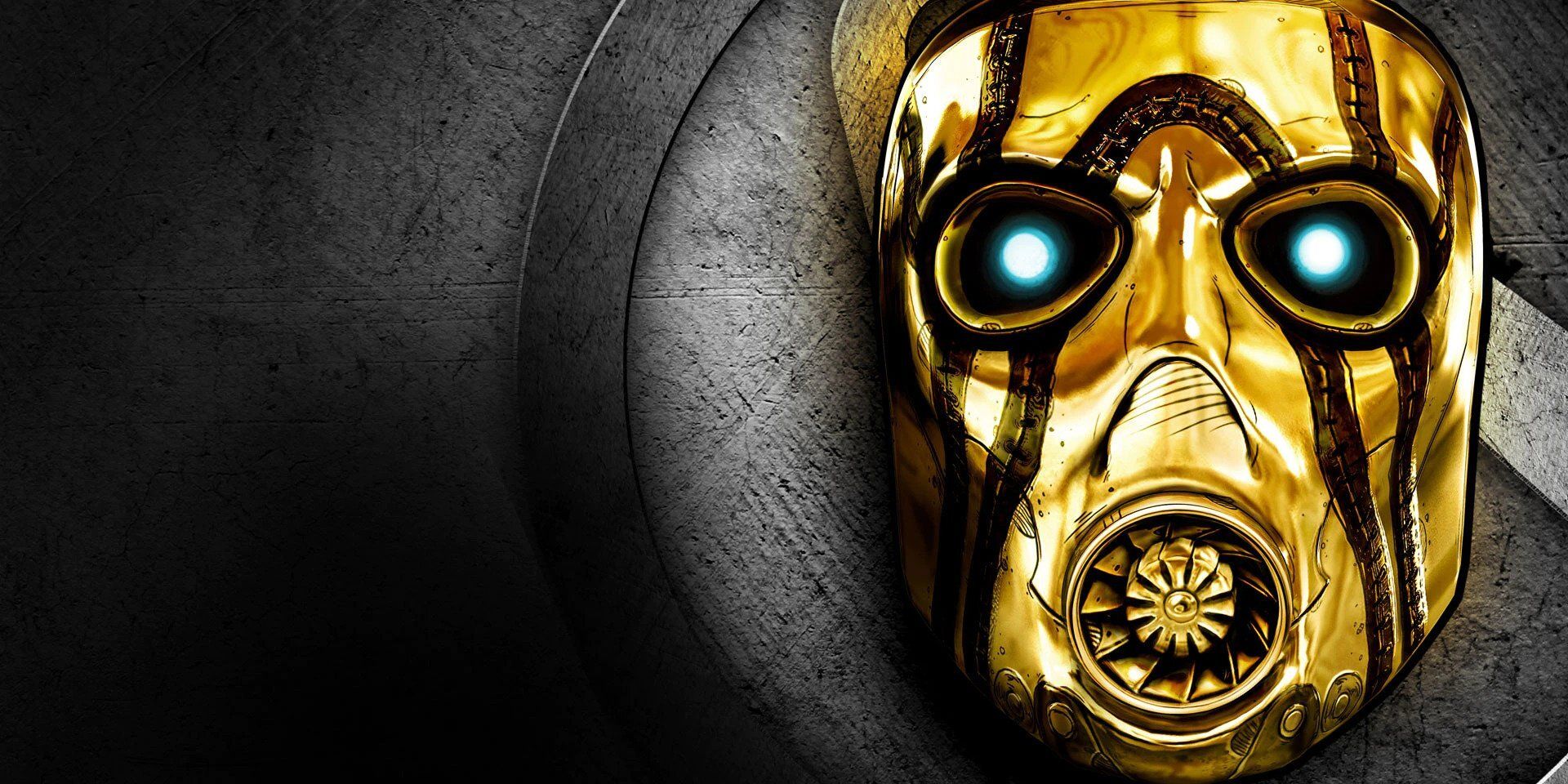 Borderlands: The Handsome Collection is a HD remaster collection of many players' favorite Borderlands titles, Borderlands 2 and Borderlands: The Pre-Sequel.
Both games see you looting and shooting through a hyper-violent world full of irreverent characters and absurd plot lines, growing ever stronger as your arsenal of loot expands and your skill trees fill up. Borderlands is at its best when played with friends, so be sure to jump in to it with up to three friends for one of the best looter shooter experiences ever.
3

South Park: The Fractured But Whole
South Park: The Fractured But Whole is an underrated sequel to the excellent South Park: The Stick of Truth. Based on a long-running plot line in the show, The Fractured But Whole cashes in on the many years of superhero satire that South Park has been cultivating to create one of the funniest video games you'll ever play.
Related: The Best Fourth Wall Breaks In Gaming History
The Fractured But Whole has more to offer than just humor, though, with its Final Fantasy Tactics-inspired combat system giving a much-needed depth that its predecessor lacked. This combat system can get so deep towards the end, that it will often lead to some of the most captivating tactics-based battles you can play on a console.
2

Final Fantasy 15 Royal Edition
Arguably the best Final Fantasy game since 2006, Final Fantasy 15 reaches its full potential with its Royal Edition, a collection of the main game and all of its (mostly) excellent DLC stories.
Final Fantasy 15 was the mainline series' first foray into real-time combat, an experiment that paid off massively. Exploring the huge Kingdom of Lucis and seamlessly jumping into a fight against an enormous foe is an amazing feeling that refuses to get old for the entirety of FF15's 60-hour runtime.
1

Final Fantasy 7
The original Final Fantasy 7 is still worth playing, even after 25 years and an excellent PS5 remake. In its original form, Final Fantasy 7 is one of the all-time great jRPGs, leveraging the classic turn-based combat system for all it's worth.
The story is similarly well told, following a group of eco-terrorists that seek to save the world from an induced catastrophe at the hands of one of the most iconic video game villains ever, Sephiroth. Little more can be said about Final Fantasy 7 that hasn't already been said. Do yourself a favor – play it.
Next: The Best PS5 RPGs, According To Metacritic