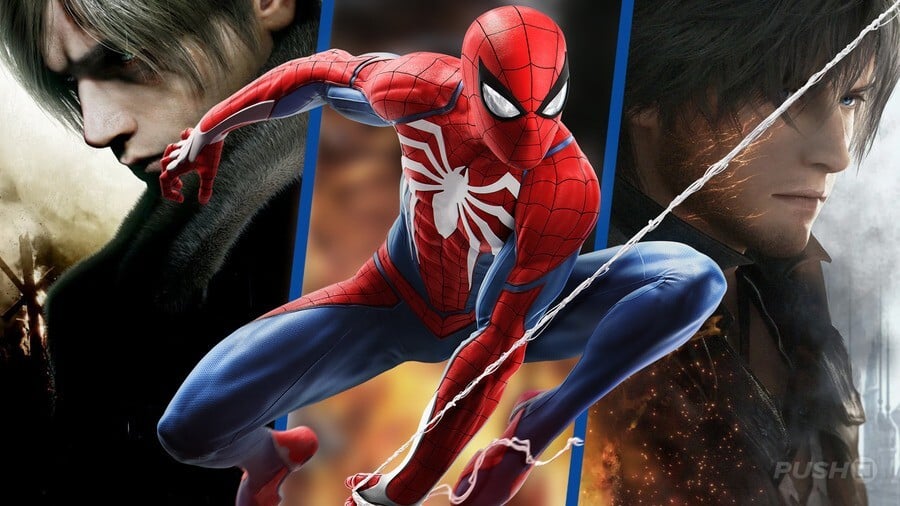 Final Fantasy VII Rebirth was revealed just a few days ago, complete with a winter 2023 release window, and it got us thinking… Just how stacked is 2023 for PS5 and PS4 gaming? The answer: extremely — to the point where if the majority of these launch targets hold, we could be looking at one of the strongest years in PlayStation history.
No, seriously, have a look at this list. Most of these games don't have release dates yet, but at the time of writing, they're all penciled in for 2023.
Behold:
Jeez! And the thing is, more games will be added to this list over the next several months and beyond — this is far from finalised.
There are heavy hitters in abundance — many of which are skipping last-gen consoles entirely. The likes of Dead Space, Resident Evil 4, Final Fantasy XVI, Final Fantasy VII Rebirth, Alan Wake II, Marvel's Spider-Man 2, Pragmata, Star Wars Jedi: Survivor, Street Fighter 6, and Suicide Squad: Kill the Justice League could all be absolute blockbusters — big budget games with the potential to set the sales charts on fire.
Now, of course, some of these games might not make 2023. is Square Enix really going to release two tentpole Final Fantasy games within six months of each other? We're struggling to believe, but if it does happen…
Still, there's no denying the potential that's on show here — a truly ridiculous release schedule as it stands. What games are you most looking forward to in 2023? Are there any games that you think are nailed on for a delay? Let us know if you're already considering the wonders of next year in the comments section below.
.