Amazon Prime Day 2022 might not officially take place until 12th July, and 13th July, but the online giant is already treating its customers to big discounts on Nintendo Switch bundles, games and accessories. Below, we've listed all the best early Switch deals that we've spotted so far.
Also, if you're looking for early bargains on Xbox and PlayStation games or other tech offers, check out our best early Amazon Prime Day gaming deals hub. You can also stay on top of some of the best deals by giving Jelly Deals a follow on Twitter.
Today's best early Nintendo Switch Prime Day deals
UK Nintendo Switch deals:
Nintendo Switch console – £240 (was £250)

The RRP for the standard Switch was reduced from £279.99 to £249.99 back in 2021, so you're essentially saving an extra tenner. We have seen Amazon offer it for £229 in the past so we could see a further discount on Prime Day.

Nintendo Switch Neon with 3 games bundle – £277.89

This Nintendo Switch bundle offers great value for money and comes with 3 family-friendly games: Sports Party (Digital code included), Rayman Legends (Digital code included) and Monopoly. If these games were all sold separately, you're looking at a total of around £54 so you're saving yourself just over £16 in total.

128GB SanDisk Ultra microSD Card – £16

This Digital Foundry approved micro SD card for Nintendo Switch offers superb value for money.

Pokemon Legends Arceus – £39 (was £50)

This game only came out in January and mainline Pokemon games tend to keep their price value, so an £11 saving is actually pretty decent.

Mario Kart 8 Deluxe – £39 (was £50)

Mario Kart 8 Deluxe is the overall best-selling Nintendo Switch title since the end of 2018 and is a must-have for your Switch collection. Earlier this year, Nintendo launched new DLC adding even more courses and cups from previous Mario Kart titles, right up until the end of 2023! So if you complete the base game and want more, you should pick up the Mario Kart Booster Course Pass for £16.85 from ShopTo

Animal Crossing: New Horizons – £39 (was £50)

Live your best island life and enjoy pastimes like gardening, decorating, fishing, cooking and more. Note you'll also need to pay off your debt to a raccoon.

The Legend Of Zelda: Skyward Sword – £37 (was £50)

Join Link on his adventure and discover the origins of the Master Sword. Originally released on Nintendo Wii, this HD remaster is a must for Zelda fans.
US Nintendo Switch deals:
We don't usually see major discounts on first party Nintendo Switch games but that doesn't mean we won't see any this Prime Day. Throughout the year, Amazon does offer Switch game bundles for a discounted price and reduce top titles like Metroid Dread and The Legend of Zelda Skyward Sword, which were recently just £30.
If you're on the lookout for cheap Switch games in the Prime Day sale, you'll need to be an Amazon Prime member. The subscription service lets you shop all of the exclusive Prime Day offers, gives you early access to selected Lightning Deals, and you get free delivery, usually next day! If you're not already a Prime member, you can take advantage of a free 30-day trial. If you've not been a Prime member for a while, you may be able to claim a new free trial, too.
Amazon Prime – 30 day free trial

At no extra cost to you, this free trial lets you enjoy everything that Prime has to offer. You can benefit from huge savings this Prime Day, watch The Boys on Amazon Video and access lots of free games on Prime Gaming. Just remember to cancel your subscription before the 30 days are up if you don't want to continue your subscription, otherwise you'll be charged the monthly £7.99/ $12.99 payment.
Best early Prime Day Switch console deals 2022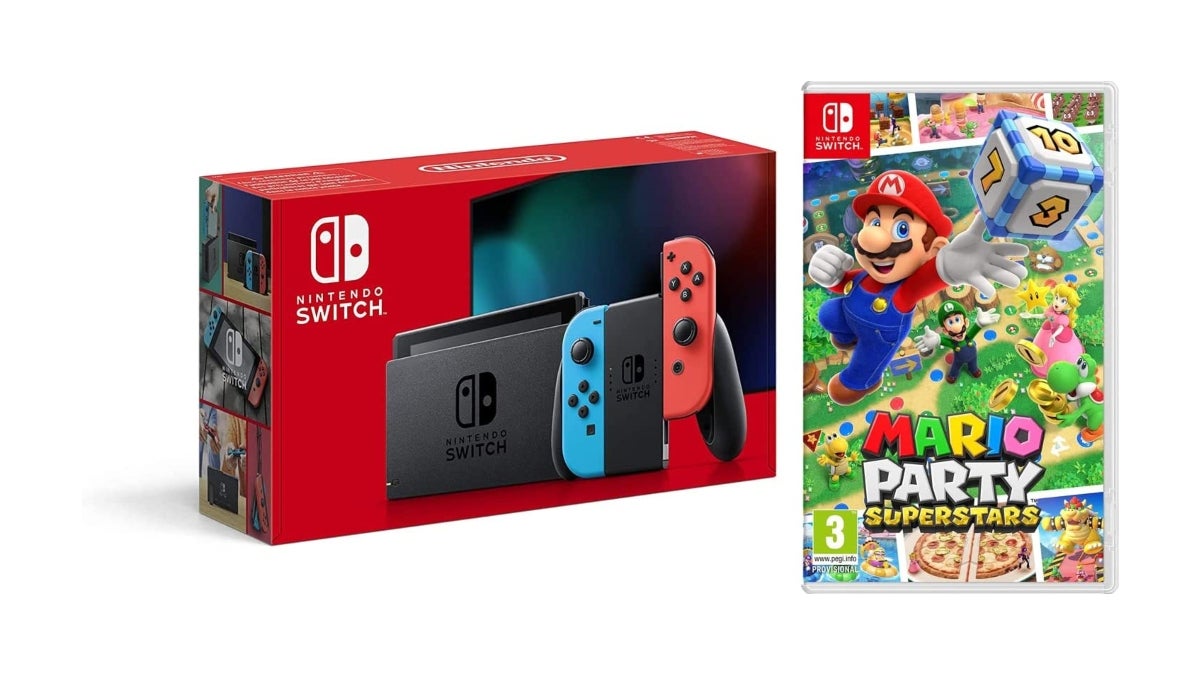 If the last two Prime Day sales are anything to go by, the Nintendo Switch Neon Red/Neon Blue with Ring Fit Adventure bundle is likely to make a reappearance. The best of the bunch, though, was the Mario Kart 8 Deluxe bundle for £284.99. This made a reappearance throughout last year's Black Friday, so we're hoping it will be available again during the Prime Day 2022 sale.
The standard Switch dropped to just £230 at Amazon in April, so we could see a similar discount on Prime Day. The Neon version is currently £239.99. We've already spotted some cheap Switch bundles for the Nintendo Switch and Switch Lite, which we've listed in the table below.
This year will be the Nintendo Switch OLED console's first Prime Day. It currently has a £5 discount at Amazon and we've seen its price dip to £289 in May. There are some Switch OLED bundles available too.
Best Nintendo Switch deals UK
Best Nintendo Switch deals US
Cheap Nintendo Switch Lite deals US
Cheap Nintendo Switch OLED deals UK
Best early Prime Day Switch games deals 2022
While our hopes aren't high, we'd like to see bigger price drops on Nintendo-exclusive titles this year, as well as bigger discounts on third-party Switch games.
UK deals hunters once again got the rough end of the stick with Nintendo Switch software deals last year. The titles weren't the cheapest they'd been, and there was a lack of first-party titles on sale. US folk were lucky enough to see discounts on many top first-party Switch games such as The Legend of Zelda: Breath of the Wild ($47.88) and Super Mario Odyssey ($39.48). Mario Kart Live Home Circuit was down to $74.99, while third party titles got their fair share of deep discounts.
We have, however, managed to rummage up a few decent early Switch game deals in the lists below.
Best early Prime Day Switch games deals UK
Best early Prime Day Switch games deals US
Best early Prime Day Switch accessories deals UK 2022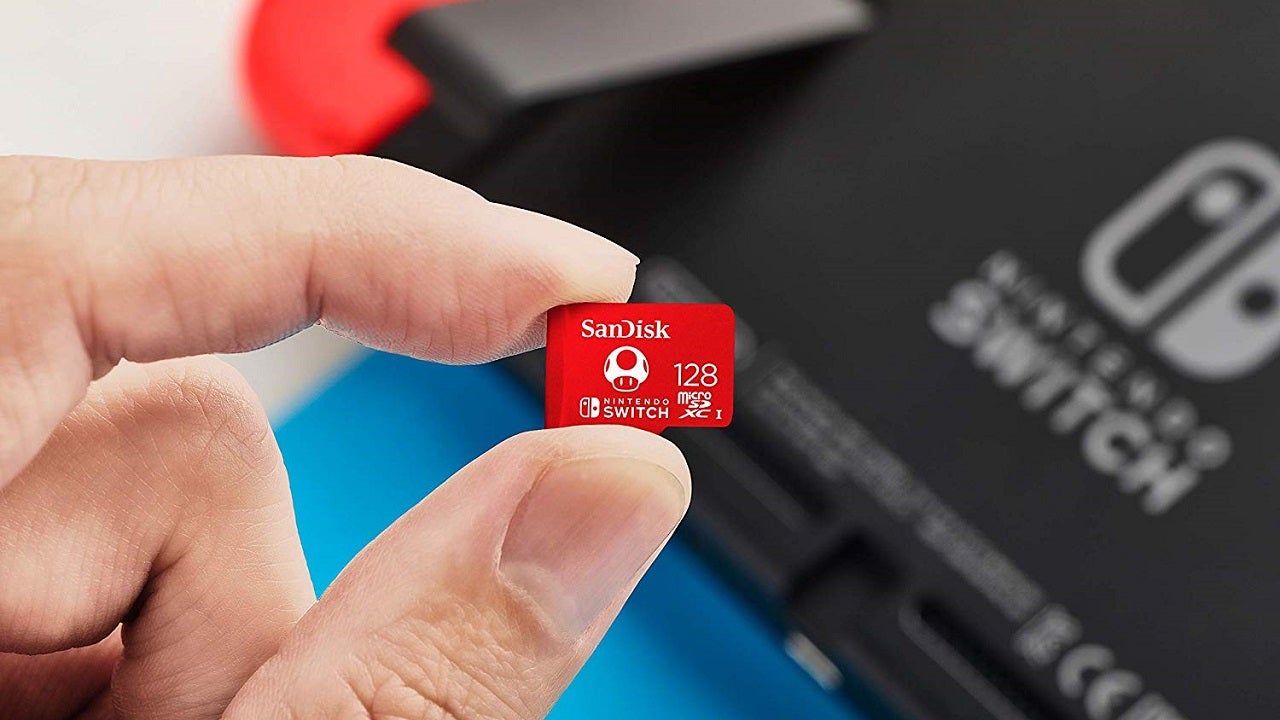 Whether you're in need of a new Joy-Con pair, Switch Pro controller, a Joy-Con charging station, you can usually find a good deal on these Nintendo Switch accessories during Amazon Prime Day and other major sales. It's also worth keeping an eye out for officially licensed 3rd party brands like Power A and Hori.
Prime Day is yet another opportunity to get a Nintendo Switch SD card at a bargain price, too. Multiple sizes are usually discounted giving those with either smaller or bulging Switch libraries a fair deal on a storage upgrade. We'll be briging you the best Switch Micro SD card deals here.
UK
US
---
Will the Nintendo Switch OLED be part of Prime Day?
With the OLED having already been discounted on Amazon UK by £5, we wouldn't be surprised to see it drop a little bit more through Prime Day. Although, if it does, it's probably only going to be by around £20 – a saving we saw from Amazon earlier this year. It is much more likely we'll see deals on the classic and Lite, in fact you can already save £50 on the classic and £10 on the Lite (sorry to the folks in the US, Amazon doesn't look to have discounted the Switch on the Amazon US store yet).
Do I need a Prime account?
Yes, you do need an Amazon Prime account to get your hands on any Nintendo Switch deals during Prime Day 2022. The offers available during the event on the 12th and 13th of July (as well as some early offers from late June) will only be accessible for customers signed up to Amazon's Prime system. However, for those of you looking for a bargain without paying out anything extra, you can take part in Amazon's 30-Day free trial. By signing up to this, you get to experience all of the benefits of being a Prime member without paying out for the membership itself (including Prime Day). Just remember to cancel your trial before your 30 days end!
Will there be any good deals on Switch games?
Almost every Prime Day we've seen some very good deals, and we're already seeing some great ones this time around, with 16% off Mario Strikers and 22% off Pokemon Legends Arceus. We'd recommend creating an Amazon wishlist of games you're interested in, and checking it out through the event. If, however, you aren't sure what to play next. We'd recommend checking out our list of the best Switch games.
---
And that's a wrap for now! We hope you've managed to grab an early bargain and remember! We'll be covering all the best Prime Day deals on the 12th and 13th July too so make sure to check out our guides and give us a follow on Twitter. We tweet all the best daily deals, Mon-Fri, including Nintendo Switch offers and top gaming and tech discounts.