Want a taste of some nerve-wrecking horror video games on your PC or console? There are quite a few titles of the horror genre lined up for fans. In fact, the recent PlayStation State of Play revealed the release window for two of the most anticipated horror games made in recent times.
WARNING
Article continues below this ad
Horror games have fascinated fans since the 1970s. Retro titles like Killer Shark and Haunted House have the ability to live among fans of the genre forever. Since then, a lot of successful and popular horror games have come into existence. Some notable franchises include Resident Evil, Silent Hill, The Walking Dead, Left 4 Dead, Dead By Daylight, Bloodborne, Outlast, and Dead Space.
WARNING
Article continues below this ad
Now that we have named a few of the most exciting, old horror titles, let's jump into what's upcoming for us! Here are four of the most anticipated horror games that will launch by the end of 2022 or early 2023.
Scorn is finally ready for an October 2022 launch
A PC and Xbox exclusive, Scorn is a horror-adventure game, first announced back in 2014. It faced several delays since its first reveal but the game is finally ready to take fans on a spooky ride from october!
The officials have not revealed much regarding the campaign. However, we do know that the protagonist will be set free in an atmospheric, scary open-ended world with interconnected regions. The player will be able to explore the world's creepy ends in a non-linear fashion, pick up items and weapons to survive, and basically, survive all the scares!
The Callisto Protocol
As confirmed by the recent State of Play event, the much-anticipated sci-fi survival horror title is all set to release for PS5 and PS4 in December. A PC and an Xbox port is on the way, but the release dates for the same have not been announced yet.
One look at the gameplay reveal trailer is sure to send goosebumps down to your feet. It is astonishingly scary and creepy – enough to please a horror enthusiast!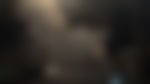 The Callisto Protocol has been developed by Striking Distance Studios, a studio created by Glen Schofield of Dead Space fame. The game was originally supposed to be set in the same timeline as PUBG, but Schofield confirmed later that The Callisto Protocol will have its own universe.
A Dead Space Remake is on the way
Another much-anticipated remake of a critically acclaimed video game made to our list! EA has recently announced a definite release for Dead Space, all set to release on January 27, 2023.
If the remake is anything like the popular original title, we'll have everything spooky and thrilling from Dead Space on much more capable hardware.
Capcom has confirmed a Resident Evil 4 remake
If you have attended the recent State of Play event, you'd know how Capcom surprised Resident Evil fans! A Resident Evil 4 Remake is dropping next year for PlayStation 5, Xbox Series X|S, and PC.
WATCH THIS STORY: The best horror games of all time on PC, Xbox, and PlayStation
WARNING
Article continues below this ad
In addition, Capcom is also working on exclusive Resident Evil 4 content for PS VR2. In addition, Resident Evil Village is also under development exclusively for PS VR2.
The remake, as expected, is based on the original Resident Evil 4. The popular survival-horror third-person shooter was first available on GameCube and then Capcom ported it to several platforms. However, the remake will feature a somewhat fresh storyline with familiar scenes from the original, according to what the trailer shows and the official blog post. The official trailer also reveals the release date to be March 24, 2023.
WARNING
Article continues below this ad
What do you think about this scary lineup? Are you excited for these spooky experiences to launch? Let us know in the comments!