TLoU fans have been subjected to a bunch of rumors regarding a remake being under-production for PS5 exclusively, since last year. In fact, a bunch of reports have even (almost) confirmed an upcoming The Last of Us remake. And if all goes well, we may even see a reveal (even a sneak peek will do!) at the upcoming State of Play or Summer Game Fest events.
WARNING
Article continues below this ad
True gamers will always know the exhilaration involving rumors regarding the video game industry. There are many leakers who are known to predict yearly lineups accurately. Tom Henderson stated back in January that a 'The Last of Us' remake may arrive at our doors by the end of 2022.
WARNING
Article continues below this ad
The Last of Us PS5 remake may launch in Holiday 2022
Previously, a Bloomberg report from April 2021 suggests the development of a remake as well. However, as also stated by Tom Henderson, these are indeed 'just speculations'.
A lot of people (both fans and industry insiders) seem to believe that a 'The Last of Us' remake is absolutely happening. The original TLoU title was released back in 2013, exclusively for PS3. Moreover, Sony followed up with a 'Remastered' version for PS4 in 2014. The popular action-adventure title received critical acclaim on release which also explains why everyone is so keen on the PS5 remake.
WATCH THIS STORY: Ranking the biggest games which suffered unfortunate delays in 2022
Following the positive reaction, Naughty Dog also developed and launched The Last of Us II for PS4, which also garnered a huge number of pats on the back.
If the rumors are true, fans could expect the TLoU remake to drop in Holiday 2022. However, Sony and NaughtyDog (reported developer) have been entirely tight-lipped about the same. Their silence on the matter, even when it's already June, could be a negative sign. But this rumor has a lot of backup from insiders whom we can trust.
Is it possible to play the game on PS5 now?
At the moment, fans can still play the Remastered TLoU version on their PS5 using the backwards compatibility feature. All they have to make sure of is updating their console and the game to the latest software version. However, a game using backward compatibility is nothing like a dedicated PS5 game.
WARNING
Article continues below this ad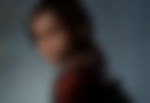 After all, the PS5 is capable of handling much more prominent graphics with better performance. TLoU will obviously stand out on a next-gen platform like PS5. Hence, it could really use a makeover especially suited to PS5.
Moreover, an upcoming TV series based on The Last of Us video game franchise is also expected to premiere by early next year. The TLoU TV series is currently under production, under the hood of HBO.
WARNING
Article continues below this ad
Until Sony officially hints at the remake, taking all these speculations with a grain of salt could be a wise decision on a fan's part. But if things do turn out to be in our favor, this remake does have the potential to blow every PS5 fans' minds!