DICE's Battlefield series understands how compelling video game Easter eggs can be. Searching for hidden features, weapons, mini-games and even key plot elements that developers stick deep within their games creates the feeling one gets when on a treasure hunt. There have been entire internet communities created around solving some of the best gaming Easter eggs of all time, especially when those secrets border on being full Augmented Reality Games.
Entire game franchises have become incredibly well-known for their unique Easter eggs. Gears of War, Trials and Grand Theft Auto have all contained elaborate secrets hidden for players to discover. However, no franchise has Easter eggs quite as in-depth and iconic as those that can be found in DICE's Battlefield series. Battlefield has some of the best Easter eggs in gaming history, with everything from secret weapons to cryptic hidden challenges within the games.
RELATED: Weird West Hides a Clever Easter Egg for Dishonored Fans
Battlefield V Gives Players the Chance to Fire With Their Fingers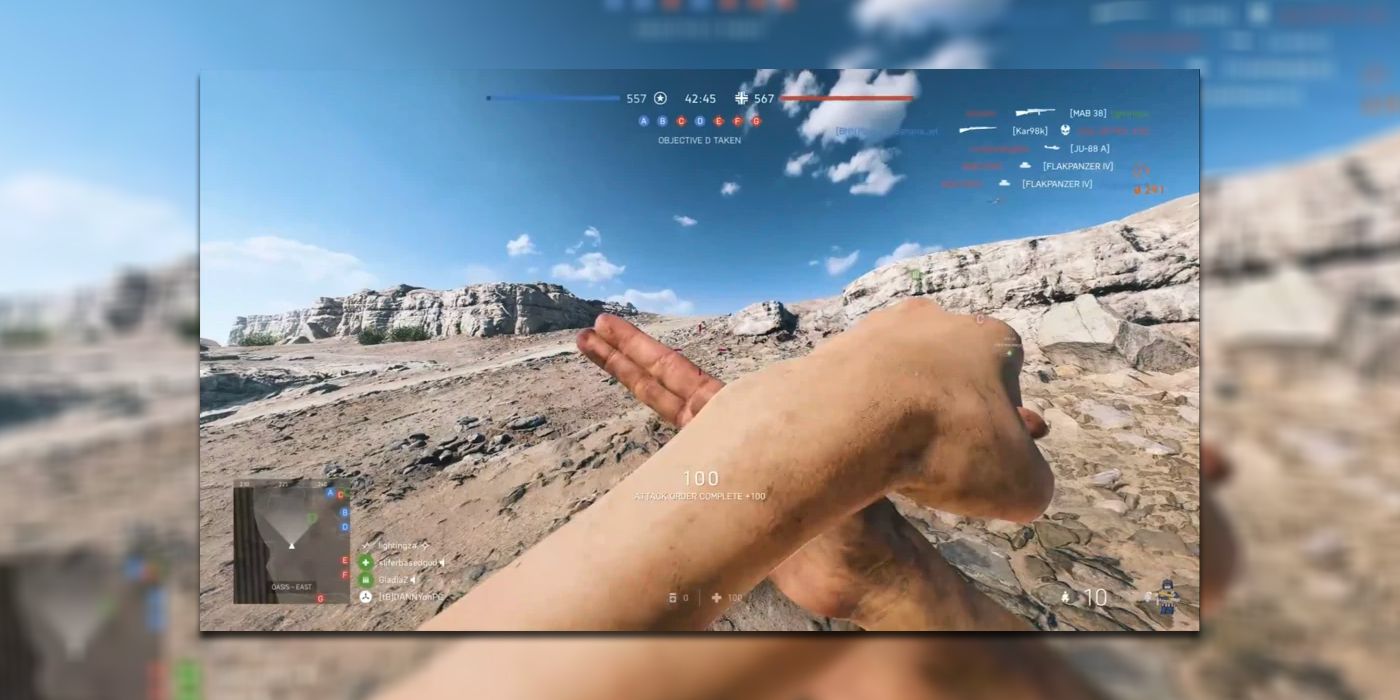 What may at first sound like a fairly simple joke weapon ends up being a great example of just how dedicated the Battlefield developers are when it comes to Easter eggs. To unlock the finger gun weapon, players on the Hamada map have to first locate a box that has a red light and a green light attached to it. While the red light on the box will likely be on when found, players will want to jump between servers until the box lights up green.
To this day, the exact conditions that'll cause the box to light up green are unknown and left to guesswork. The shovel on top of the box will spin to point players to a foxhole that, once dug up, will replace the player's main weapon with the hilariously named Handgun. The player can then point their hand forward like a gun, with the character making "pew" noises to shoot it. Reloading the gun is a bit of an ordeal, given that the player character dislocates their thumb in the process.
RELATED: LEGO Star Wars: The Skywalker Saga Has an Easter Egg Honoring… Xenoblade?!
Battlefield 4's Phantom Program Provides a New Weapon
Sticker with secret weapons, Battlefield 4's Phantom Bow is a hidden compact bow that players will have to work together to unlock. The Easter egg itself actually became a full-blown ARG that was designed around a secret organization from the game's main story known as The Phantom Program. Battlefield 4's online servers are still active, so players with a premium account are welcome to try to unlock this weapon.
First off, players will need to enter a series of codes into the Battlelog platform to unlock special Phantom Missions. Each of these missions requires players to do specific tasks in-game and will reward them with special Phantom Program-themed items. Once all three missions have been completed, players will need to find three other players who have also completed the Phantom Missions and who also each have different Final Stand dog tags equipped. Those dog tags can be found on the maps of the same name.
From there the four players should hop into a ranked match on Hangar 21, pick different classes and wear the Phantom items unlocked from the previous mission. Once all four players enter the elevator near objective A, it should descend into the secret Phantom Room. One last code needs to be entered in order to deactivate the force field protecting the Phantom Bow. This incredibly elaborate secret has a ton of moving parts, but the unique weapon reward makes the hunt feel incredibly satisfying.
RELATED: Cody Rhodes' WWE WrestleMania Return Involved a Subtle Ocarina of Time Easter Egg
Take the Stairway to Heaven in Battlefield V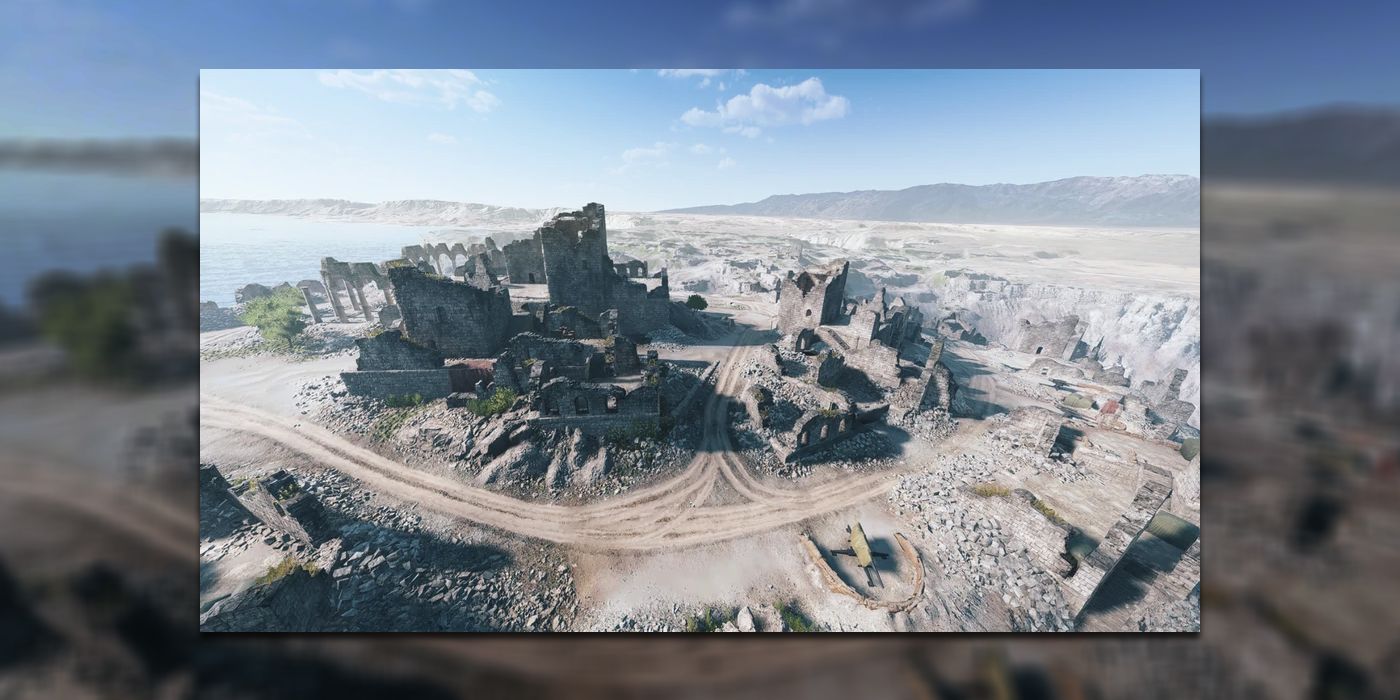 Battlefield V once teased players with what appeared to be an invisible staircase that stretched into the heavens. Players, with the help of some friends, began to figure out how to navigate this staircase higher and higher. Once planes began to crash into players at a certain height, people realized that whatever they had discovered was intentionally put there by the game's developers. However, the supposed Easter egg was removed before an end to the staircase was ever reached.
In November 2020, DICE brought this strange secret back into Battlefield V. Players have to enter a password in Morse Code on the main menu to unlock a new game mode called The Challenge. From there, up to four players have to locate a hidden gnome, stand on four secret pressure plates and navigate an invisible staircase by building in specific spots. As players build, planes will try to crash into them and the staircase will slowly disappear behind them.
Players who work together to ascend the stairway to heaven will be rewarded with a unique character skin named Eidolon. The steps mentioned here are only a fraction of what's required to truly conquer The Challenge, which was figured out by the Battlefield community working together. While it might not be as traditional as the Handgun or have as special of a reward as the Phantom Project, The Stairway to Heaven is by far one of gaming's most intriguing Easter eggs of all time.
Horizon Forbidden West's Most Touching Easter Egg Honors a Guerrilla Producer
Read Next
About The Author