Vampire: The Masquerade – Bloodhunt is a big departure for the franchise. White Wolf Publishing's gritty gothic-punk series started as a tabletop role-playing game, and most video game adaptations follow in that legacy, whether it's a full-fledged immersive sim RPG or a simple mobile text adventure.
With Vampire: The Masquerade – Bloodhunt, the developer Sharkmob is eschewing a story-based experience for a multiplayer battle royale game, one which re-imagines each character class as a hero shooter. It's a risky move, but it's one not taken lightly. The developer hired Battlefield Producer David Sirland, and it has been testing the game in early access since September 7th, 2021.
RELATED: Vampire the Masquerade – Bloodhunt: Brujah Vandal Guide
Now, after seven months of early access, Vampire: The Masquerade – Bloodhunt is finally reaching a full 1.0 release. The time that players can access it, however, varies depending on the platform and previous ownership.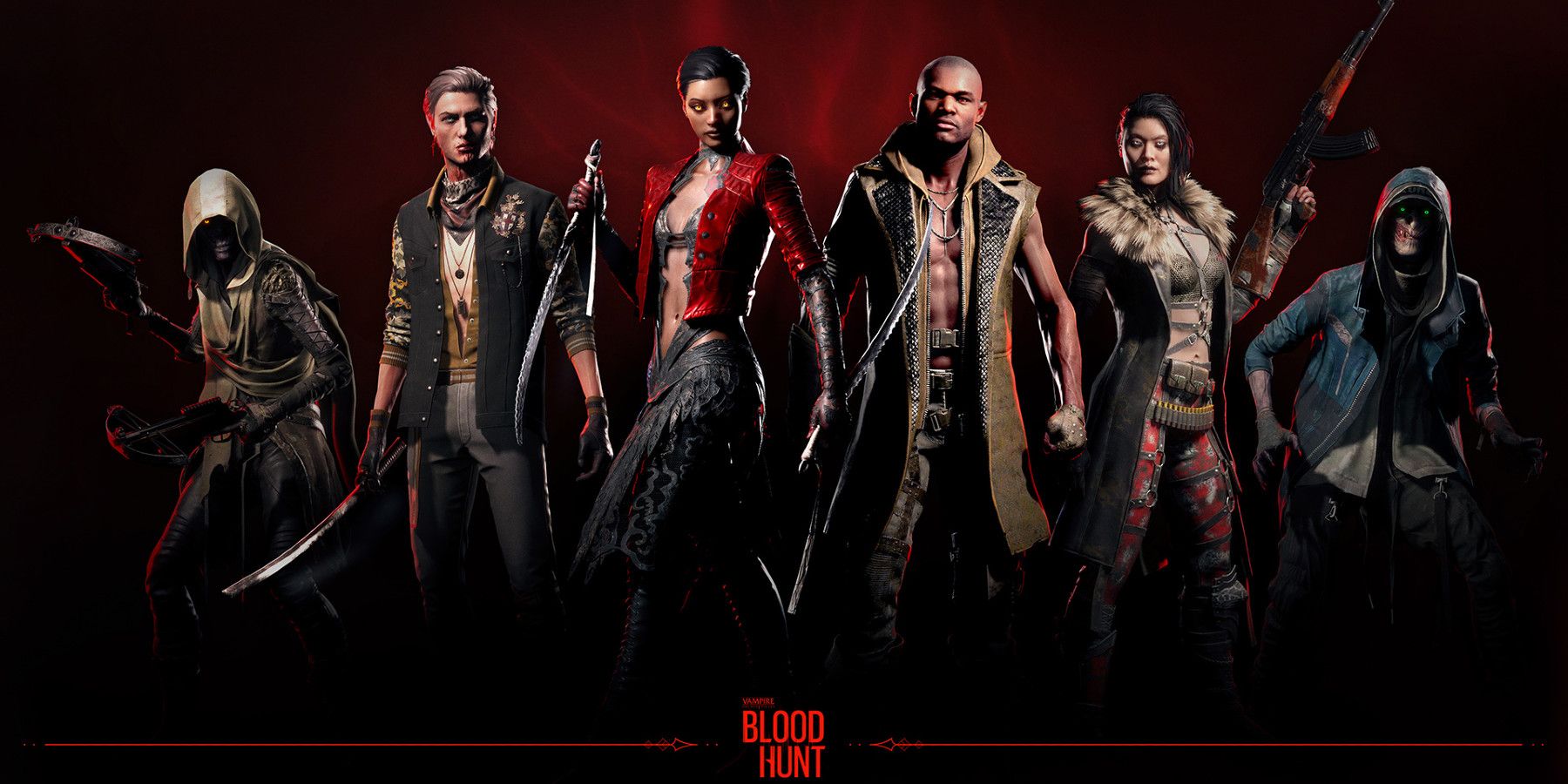 Vampire: The Masquerade – Bloodhunt's Release Times
The game will be available on PC and PS5. For players that have both, Vampire: The Masquerade – Bloodhunt also offers cross-play, so they don't have to worry about cutting themselves off from half the community.
Vampire: The Masquerade -Bloodhunt's PS5 version does offer haptic feedback and advanced 3d audio engineering, but it shouldn't make a huge competitive difference. One thing that does have a small difference, however, is when each platform gets the game.
The game unlocks on PS5 at 1:00 AM PST, 4:00 AM EST, or 9:00 AM BST. The PC version also gets updated to 1.0 at that time, provided that the player already owns the early access version. In that case, it's a free update. If the player doesn't have the early access version and is buying it now, then they have to wait eight hours longer, at 9:00 AM PST, 12:00 PM EST, or 5:00 PM BST.
There are a few things the player can do while they wait. The game has been well explored in its early access state, so there are already guides for Vampire: The Masquerade – Bloodhunt's character classes and mechanics. A bit of foreknowledge can be helpful in a player's first few matches.
Aside from that, they can spend the time sampling previous games in the World of Darkness franchise, such as Vampire: The Masquerade – Bloodlines, or one of the series' several mobile games. Ideally, Bloodhunt will be a way for players who don't normally play single-player story games to experience this world, so there's no harm in trying it ahead of schedule.
Vampire: The Masquerade – Bloodhunt is available for PC and PS5.
MORE: Vampire the Masquerade: Bloodhunt – Nosferatu Saboteur Guide
New Chip N' Dale: Rescue Rangers Trailer Features Fun Disney Cameos
Read Next
About The Author