After the news that Sony is closing down its older PlayStation Stores, we've been taking a look at the PS3 and PSP/Vita games you won't want to miss out on. Players can continue re-downloading their existing libraries, but to buy anything new, PS3 owners have until 2nd July. As for PS Vita users, you've got a slightly longer timeframe, which lasts until 27th August.
Now, if you've seen our previous lists, there might be some notable omissions that had you questioning it. "How could you include Vandal Hearts and not Tokyo Jungle!?"We hear you cry, but fear not. These titles were not forgotten, but a good selection had relatively obscure physical releases, meaning they didn't exactly fit that criteria, either.
Between compilations, limited prints, obscure regional editions with English support — or games that simply came to Europe and not North America — more physical releases exist than you might've known. Sadly, we can't say these are all easy to buy, so going digital might remain a more practical solution — but if that doesn't determine you, here are 10 games you may not realize have physical copies.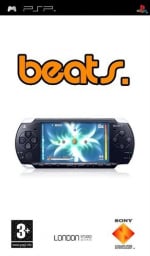 Publisher: Sony Interactive Entertainment / Developer: Sony London Studio
Release Date:
6th Dec 2007 (USA)
/
20th Nov 2007 (UK/EU)
London Studio is better known lately for Blood & Truthbut between developing EyeToy and SingStar entries, Beats had a quiet arrival on PSP back in 2007. Bringing us rhythm-based gameplay, players could import their own music to play along with, and your goal was to hit the corresponding buttons as notes glided onto their landing point, awarding points for better timing.
Though Beats mostly flew under the radar, it saw positive reviews, and got included within the PlayStation Network Collection Power Pack on a physical UMD, joining flow and Siphon Filter: Combat Ops. On a similar note, Sony also released a Jigsaw Pack on PSP which can still be found cheaply, and that included Go! Puzzle, Lemmingsand Go! Sudoku.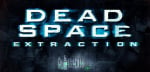 Publisher: Electronic Arts / Developer: Visceral Games
Release Date:
25th Jan 2011 (USA)
/
26th Jan 2011 (UK/EU)
Much like the Resident Evil Chronicles HD Collectionyou may recall EA's acclaimed survival horror series dead space had a rail shooter spin-off in the late 2000s. Serving as a prequel to the original game, Extraction first launched on the Nintendo Wii to strong reviews. Eventually, it got ported to PS3 in 2011, offering PS Move support and improved graphics.
Like many EA games, dead space 2 had multiple retail editions and notably, the PS3 Collector's Edition included Extraction. Fair warning though, that still requires hard drive space to be installed. We thought it was excellent, calling it "one of the definitive titles for PlayStation Move", and you can still find it for a reasonable price. Failing that, there's always the Nintendo Wii version as backup.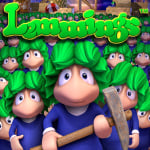 Publisher: Sony Computer Entertainment / Developer: Team 17
Release Date:
7th Dec 2006 (USA)
/
23rd Mar 2007 (UK/EU)
When it comes to gaming's most worn titles, Lemmings is easily up there with DOOM and Myst, and alongside the PSP version, Team 17 and Sony also created a PS3 remake. Once again, our goal was to guide these anthropomorphized lemmings through obstacles, keeping them out of harm's way as you sought the exit.
Originally download-only, this PS3 remake was also part of Sony's Move Mind Benders compilation, and Lemmings was a unique inclusion. The standard downloadable version doesn't actually support PlayStation Move — unsurprising, considering those controllers arrived four years later — but an update was never released, making that an exclusive bonus for this compilation.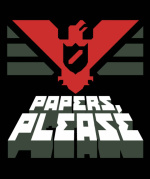 Publisher: 3909 / Developer: 3909
Release Date:
12th Dec 2017 (USA)
/
12th Dec 2017 (UK/EU)
Papers, Please has been about for nearly eight years, but Vita owners only received it back in 2017. Playing as an immigration officer for Arstotzka, your task is simple: ensure individuals have the appropriate paperwork to enter, vetting their credentials, and your actions could lead to 20 possible endings. We gave it high marks, and Limited Run Games released a physical print last July.
Sadly, Papers, Please also outlines a common problem with limited print publishers. While these efforts ensure smaller games are preserved, that's a double-edged sword considering only 3000 copies were made, making this quite a rare item. We'd always take a limited physical release over none, but if those copies aren't accessible to most, then it doesn't make a tremendous difference.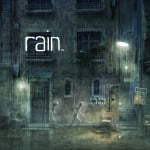 Publisher: Sony Computer Entertainment / Developer: Japan Studio
Release Date:
1st Oct 2013 (USA)
/
2nd Oct 2013 (UK/EU)
Japan Studio has created some unique titles across the generations. While better known for Ape Escape, Pataponand LocoRoco in that era, it had several other PS3 gems, including the atmospheric Rain. Controlling an invisible boy, we teamed up with an invisible girl to escape an invisible monster, all of whom only become visible when it rains.
Providing some clever puzzles, we gave Rain 8/10, but it never received a Western physical release. However, across Hong Kong and Taiwan, that edition — renamed Lost in the Rain — had English support included. Sadly, that's become a rarity, so while it's nice this option exists, we can't call it a convenient alternative. Otherwise, Japanese copies can be found for a better price.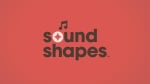 Publisher: Sony Computer Entertainment / Developer: Queasy Games
Release Date:
7th Aug 2012 (USA)
/
15th Aug 2012 (UK/EU)
Santa Monica Studio's primary focus remains with god of war, but it's co-developed some interesting games across the years. Back in 2012, Sound Shapes was one of them, working together with Queasy Games for a musically driven platformer. Released for PS3 and Vita in 2012, a PS4 port followed a year later.
The PS3 version arrived within Sony's Best of PlayStation Network Vol. 1 compilation disc — and before you ask, a Volume 2 never emerged — and though we didn't review it then, we gave the PS4 port an impressive 8/10. It's worth noting that the online aspects shut down in 2018, but you'll still find a perfectly enjoyable experience within.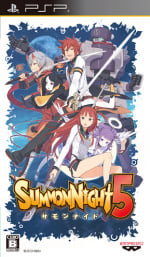 Publisher: gaijinworks / Developer: Felistella
Release Date:
15th Dec 2015 (USA)
Summon Night's been around for over two decades now. Published by Bandai Namco, these tactical RPGs most recently appeared with Summon Night 6: Lost Borders on PS4 and Vita in 2017, but its PSP-based predecessor Summon Night 5 was the first entry to receive a Western release. Set within Savorle, our job was to protect the city's peace, moving into a more contemporary setting than previous entries.
Working with a limited localization budget, Gaijinworks brought it to North America in 2015, but despite anticipating low sales, they still provided a UMD release. Obviously, this became a successful venture, and we awarded it 7/10. Following on from this, Gaijinworks also handled Lost Borders, and that had a physical edition too.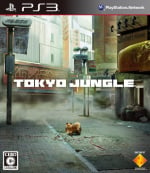 Publisher: Sony Computer Entertainment / Developer: SCE Japan Studio
Release Date:
25th Sep 2012 (USA)
/
26th Sep 2012 (UK/EU)
Tokyo Jungle is one of those quirky games which probably wouldn't have seen a Western release, if not for the rise in digital storefronts. With humankind extinct, animals freely roam the streets of Tokyo, and we played as different species. Offering a story campaign with self-contained missions and a survival mode, you'd build up a pack of animals throughout this primal fight.
We loved Tokyo Jungle back in 2012, saying that it's "not lacking in bite" and giving it 9/10. Like Sound Shapes, this also arrived as part of Sony's Best of PlayStation Network Vol. 1 compilation, which also includes Fat Princess and When Vikings Attack. Sadly, that's a pretty expensive set to locate these days, but there's still a Japanese physical release you can acquire.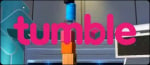 Publisher: Sony Computer Entertainment / Developer: Supermassive Games
Release Date:
15th Sep 2010 (USA)
/
15th Sep 2010 (UK/EU)
As motion controls took off back in the late 2000s between the Wii and Xbox Kinect, Sony entered the fray with PlayStation Move in 2010, and Tumble came as a launch title. Players would use physics-based puzzle gameplay to build structures out of seemingly incompatible pieces to score points, alongside other challenges.
We believed Tumble held great value, calling it a puzzler that "successfully balances challenge with innovation, constantly demanding users to interact with the game in new ways", giving it 8/10. Like Lemmings, it made up part of Sony's Move Mind Benders compilation set — Echochrome II was the third game — and though a PSVR edition followed in 2016, that remains digital only.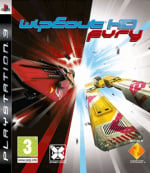 Publisher: Sony Computer Entertainment / Developer: SCE Studio Liverpool
Release Date:
16th Dec 2009 (USA)
/
16th Oct 2009 (UK/EU)
WipEout's built a strong following since its PS1 debut, but Sony's futuristic racer hasn't seen much beyond remasters lately. For the PS3, WipEout HD launched in 2008 with tracks from PSP entries WipEout Pure and WipEout Pulse, upgrading them to 1080p visuals at 60 frames per second. Nearly a year later, Studio Liverpool released the Fury expansion, adding further tracks, an 80-event campaign, and more.
Receiving highly positive reviews, you may not have realized that WipEout HD Fury also received a retail release, which was exclusive to Europe. Admittedly, that's a bit redundant these days, since the PS4's WipEout Omega Collection remastered HD Fury's content yet again (2048's too), but it still makes for a solid racer that'll likely interest diehard fans.
And that's it. We understand collecting is a tricky business at times, especially when physical releases come in this many varieties, but we hope this helps any collectors out there. It's likely some releases have slipped through the cracks, so if there's any other games you can think of — or if you own any of these physical sets — let us know in the comments section below.
Please note that some external links on this page are affiliate links, which means if you click them and make a purchase we may receive a small percentage of the sale. Please read our FTC Disclosure for more information.
.