Released on February 25, 2022, Elden Ring's performance seems to vary drastically depending on the hardware and configuration on which it is running.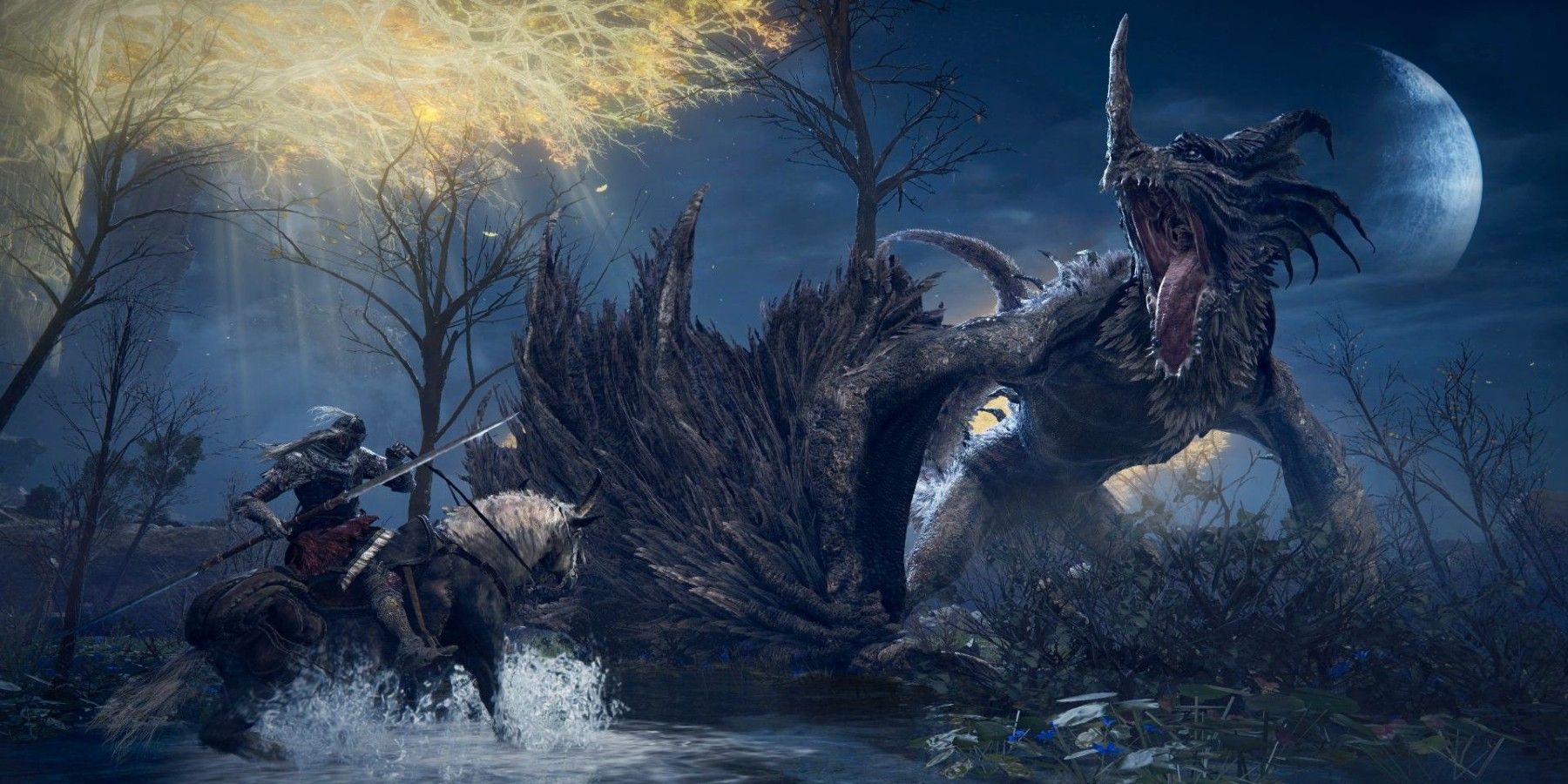 Released on February 25, 2022, From Software's Elden Ring is among the year's most highly-anticipated games. Its status as a cross-generation title means that a very wide variety of players are adventuring through The Lands Between, though that experience can vary drastically depending on a player's console and configuration. As YouTubers and media outlets work to divulge the game's performance across eighth and ninth-generation hardware, it's become increasingly apparent that Elden Ringwhile already widely renowned, is far from consistent.
In a YouTube video published two days before the game became publicly available, Resero, an outlet mostly known for commentary regarding the console performance of new video game releases, produced a video comparing the many versions of Elden Ring. From new ninth-generation consoles to base-model PS4s and Xbox Ones, there seems to be considerable fluctuation in terms of frame rate, with even the PlayStation 5 and Xbox Series X versions of Elden Ring struggling to achieve a solid sixty frames-per-second.
RELATED: Elden Ring Reaches 600K Players An Hour After Launch
Fortunately, even when spanning the game's most graphically intensive vistas or encountering hordes of enemies, the next-gen versions of Elden Ring very rarely dip beneath thirty FPS. Elden Ring supports both quality and performance modes, and, in quality mode, the PS5 and Xbox Series X run at about 35 to 45 FPS, while, in performance mode, the Xbox Series X maintains a fairly stable 50 FPS, while the PS5 is able to run at 60 FPS, albeit inconsistently.
As one might expect, the game doesn't fare nearly as well on older hardware. On base model PS4s, the game maintains a relatively consistent 30 FPS, while, on the base model Xbox One, the game chugs with a sub-30 frame rate, sometimes dipping as low as 25 FPS. Elden Ring's recent day-one patch has improved this somewhat, but those looking for the smoothest possible experience will likely want to turn to ninth-gen consoles if the option is available.
This is to say nothing of Elden Ring's very questionable performance on PC. The game seems to stutter and suffer from FPS drops across the board, with many noticeable errors turning PC players' initial explorations of Limgrave into frustrating slogs. By most accounts, the game is, at the very least, playable, though the game's sub-par performance has earned it a mixed rating on Steam.
Elden Ring publisher Bandai Namco has released a statement saying that it is aware of the performance issues plaguing the PC version of the game and reassuring players that they will be addressed in an upcoming patch. Bandai Namco also suggested that players keep their graphics card drivers up to date, as that may have a noticeable impact on performance.
Elden Ring is available now for PC, PS5, PS4, Xbox One, and Xbox Series X.
MORE: Elden Ring Is Now One Of The Highest-Rated Games Ever Made
The Witcher 3: Botchlings are Monsters Made from Tragic Circumstances
Players encounter only one Botchling in The Witcher 3: Wild Hunt, but that single instance is enough to showcase the creature's terrifying nature.
Read Next
About The Author