What are the best PS Vita games? First released on 15th February, 2012 in the United States, with a European launch following on 22nd February, 2012, the PSVita represented Sony's second attempt at a portable playstation platform, following the success of the PSP, which sold over 80 million units worldwide. Billed as a home console on the go, the manufacturer packed the machine with cutting-edge features, including a 5-inch OLED multi-touch capacitive screen.
At launch, Sony paired the platform with a number of key franchises, with the tentpole title being Uncharted: Golden Abyss, a full-scale adaptation of Naughty Dog's buccaneering brand, developed by Sony Bend. In addition to eye-popping visuals, this spin-off leaned into all of the system's key features, including its rear touchpad, camera, and motion sensors. But it was just one of several major franchises available on day one, with the likes of Modnation Racers and Super Stardust Delta also getting adaptations.
With production budgets soaring and third-party developers hesitant to invest in such a small install base, Sony started to tap up the emerging indie scene to keep PS Vita's software slate active, and introduced the cross-buy initiative – allowing games purchased on the PS3 to be playable on the portable as well. Many titles even adopted cross-save functionality, perhaps planting the seed for Nintendo Switch's hybrid approach.
Despite being well-liked among enthusiasts, however, the PSVita sold fewer than 15 million units worldwide, and Sony's first-party output dried up as it turned its attention to the most popular PS4. Some feel that the manufacturer pulled the plug too early, and bone-headed decisions like using expensive proprietary memory cards killed the console before it even had a chance. Of course, smartphones had become more established by 2012, and the system faced stiff competition throughout its lifespan from the Nintendo 3DS.
Nevertheless, the PSVita remains something of a cult classic among PlayStation enthusiasts. Its slick form factor and cutting-edge display made it an exceptional host for a number of top titles, and on this page we've included the best PS Vita games you can buy today. Whether you picked up the portable at launch or are looking to jump in a decade after it first deployed, we've got you covered with this list of must haves – as determined by you, the reader.
If you disagree with the order, then it's up to you to do something about it: you'll find a search panel below which will allow you to find your favorite games and rate them accordingly. The list will automatically adjust based on your decisions, so vote carefully. Please do keep in mind, however, that a game will need at least 30 individual ratings before appearing on this list, so if your preferred visual novel is missing – well, that may be why.
Best PlayStation Games by Platform
With all that out of the way, scroll down for our definitive list of the best PS Vita gamesas determined by you…
44. Assassin's Creed III: Liberation (PS Vita)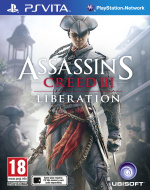 Publisher: Ubisoft / Developer: Ubisoft Sofia
Release Date:
30th Oct 2012 (USA)
/
30th Oct 2012 (UK/EU)
Originally released alongside Assassin's Creed III, Assassin's Creed III: Liberation is an often forgotten installment in Ubisoft's series. The game puts you in the shoes of Aveline de Grandpré, the franchise's first female lead. She scours the city of New Orleans for the members of Templar Order, who have all kinds of nefarious plans in place. The game also features a unique mechanic, in that Aveline can wear different disguises to go undercover during specific missions.
43. Borderlands 2 (PS Vita)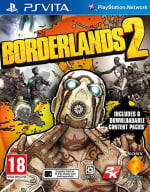 Publisher: Sony Computer Entertainment / Developer: Gearbox Software
Release Date:
13th May 2014 (USA)
/
28th May 2014 (UK/EU)
Squeezing Borderlands 2 onto the PS Vita meant that Sony had to make some serious sacrifices, but there was an appetite for full-fledged console games on the format at the time, and this impossible port certainly delivered. While it has some choppy performance and obvious graphical cutbacks, this is still Gearbox's irreverent looter-shooter in full, playable entirely on the loo.
42. Resistance: Burning Skies (PS Vita)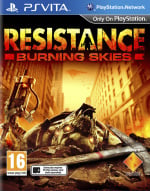 Publisher: Sony Computer Entertainment / Developer: Nihilistic Software
Release Date:
29th May 2012 (USA)
/
1st Jun 2012 (UK/EU)
Poor old Nihilistic Software became the fall guy for many of the PS Vita's woes, but the team was tasked with making two first-person shooter for the format in a quick succession. Resistance: Burning Skies was one of those games – a spin-off featuring a fireman named Tom Riley that just didn't have the scope or polish to do Insomniac Games' alternate history series justice. The best thing that can be said about this throwaway campaign is that it had a particularly easy Platinum Trophy to unlock.
41. Batman: Arkham Origins Blackgate (PS Vita)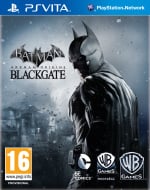 Publisher: Warner Bros. / Developer: Studio frame
Release Date:
25th Oct 2013 (USA)
/
25th Oct 2013 (UK/EU)
While ports were pretty common on PS Vita, some developers saw the device as an opportunity to reimagine some of their biggest brands. Batman: Arkham Origins Blackgate was not a low-resolution port of its PS3 peer, then, but an entirely new title set within Rocksteady's overarching universe. It failed to hit the highs of the mainline games, but this is still an entertaining enough side-scroller inspired by DC's dark detective.
40. Unit 13 (PS Vita)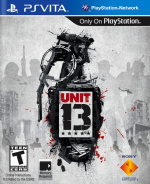 Publisher: Sony Computer Entertainment / Developer: Zipper Interactive
Release Date:
6th Mar 2012 (USA)
/
7th Mar 2012 (UK/EU)
A valiant attempt from the underappreciated Zipper Interactive to transform SOCOM's strategic combat into short-form gauntlets that could be played in five to ten minute sessions, either solo or in co-op. Unit 13 understood the PS Vita, and blended console-style gameplay with missions designed specifically for portability. While its poor commercial performance rounded out a disappointing run for the developer and ultimately culminated in its closure, this was an entertaining outing that arguably deserved a lot more love.
39. PlayStation All-Stars Battle Royale (PS Vita)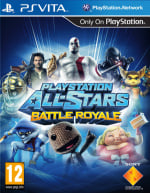 Publisher: Sony Computer Entertainment / Developer: SuperBot Entertainment
Release Date:
20th Nov 2012 (USA)
/
23rd Nov 2012 (UK/EU)
Sony's mascot brawler PlayStation All-Stars Battle Royale was supposed to rival Nintendo's iconic Super Smash Bros, but developer SuperBot Entertainment was handicapped by a lack of budget and reluctant third-parties who failed to entrust the studio with their valuable intellectual property. It resulted in a roster including Big Daddy instead of Crash Bandicoot and the endearingly named Donte instead of Dante. Nevertheless, there were some neat ideas in this brawler, from the transitioning backdrops that brought Buzz into Craftworld to the robust team-based online play. It looked and played beautifully on the PS Vita to boot, and its short skirmishes were perfectly suited to portable play.
38. Mortal Kombat (PS Vita)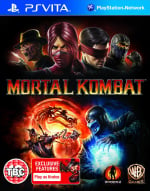 Publisher: Warner Bros.
Release Date:
1st May 2012 (USA)
/
4th May 2012 (UK/EU)
Mortal Kombat has a long and storied history on handheld platforms, dating all the way back to the Game Boy and Game Gear. But this conversion of NetherRealm's ninth installment in the legendary fighting franchise really sparkled on the PS Vita. While it made a lot of concessions visually, resulting in some fairly gnarly presentation on par with its finishers, the gameplay was practically identical to its home console counterpart – and it even bundled in some fun touchscreen minigames as a bonus for players on the move.
37. SteamWorld Dig (PS Vita)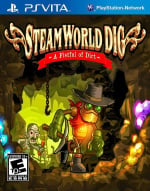 Publisher: Image & Form / Developer: Image & Form
Release Date:
18th Mar 2014 (USA)
/
19th Mar 2014 (UK/EU)
The game that put developer Image & Form on the map, Steamworld Dig may not be as ambitious as the titles that followed it, but there's still lots to love about this charming platformer. There's a puzzle-like feel to Dig's mining mechanics, as you navigate increasingly treacherous underground terrain, grabbing all-important loot as you progress. Addictive stuff.
36. Dead Nation (PS Vita)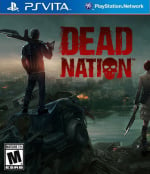 Publisher: Sony Computer Entertainment / Developer: Housebrand
Release Date:
15th Apr 2014 (USA)
/
16th Apr 2014 (UK/EU)
Before it turned into a PS5 powerhouse with its exceptional roguelike release Returnal, Housemarque was churning out dependable downloadable arcade hits for a decade. Dead Nation was one such title: a release which took the team's penchant for dual-joystick action and transformed it into a survival horror undead-'em-up. This occasionally slow shooter presented a different change of pace to the likes of Super Stardust Delta, but it was a perfect accompaniment to the PS Vita's portable form factor and felt great on the format's dinky sticks.
35. MotorStorm RC (PS Vita)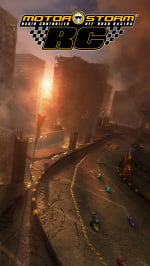 Publisher: Sony Computer Entertainment / Developer: Evolution Studios
Release Date:
6th Mar 2012 (USA)
/
22nd Feb 2012 (UK/EU)
MotorStorm was one of the best new Sony franchises introduced during the PS3 era, but while it was best known for its larger-than-life action, its radio-controlled alternative was excellent too. MotorStorm RC was a Micro Machines-esque racer with instant restarts and slippy handling. It looked and felt fantastic on the PS Vita, and with some smart online integration, it was really addictive challenging your friends for the best times and score. While it wasn't the full-blown MotorStorm experience that fans had hoped for on the handheld after the PSP's Arctic Edge, we'd argue it was actually better.
.