Indie developer and publisher Inkle Ltd. revealed their next game, A Highland Song, will be coming to both PC and Nintendo Switch. This is the latest game from the creators of Heaven's Vault and 80 Days, in which you lay a young woman who one day decided she wanted to see more of the world and took off on her own for an adventure. The game has a bit of beauty to it as you're essentially persevering over the challenges in front of you for your own personal quest of fulfillment. There are challenges along the way, but the end goal is self-fulfilling, which is a journey we can all relate to. There's no set release date for this yet, we don't even know if they plan to put it out this year, but its definitely one worth keeping an eye on.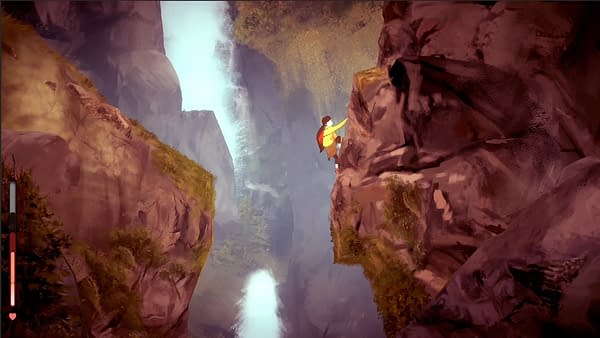 Moira McKinnon has never seen the sea. For fifteen years she's lived with her mum in a small house on the edge of the Scottish Highlands—then one day she receives a letter from her Uncle Hamish urging her to come to the coast. If she can reach his lighthouse for the solstice, a wonderful surprise will be waiting… And so, Moira runs away.

In the Highlands, every peak has a story to tell and every valley echoes with song. Giants sleep, ghosts sing, crows carry messages, and eagles lift the dead. But the Highlands' crags are unforgiving and its summits are cold. Moira's trek will not be easy. Can you help her find a way across this beautiful, winding wilderness in time? Explore hills crisscrossed by routes — some well-trodden, others hidden away — that are filled with stories, lost things, echoes, and memories. Climb peaks to orient yourself and plan your next steps. Then hop, slide, and jump through the valleys in time with the music. And be prepared to make the journey more than once, because a single trip isn't nearly enough to discover the Highlands' deepest secrets.